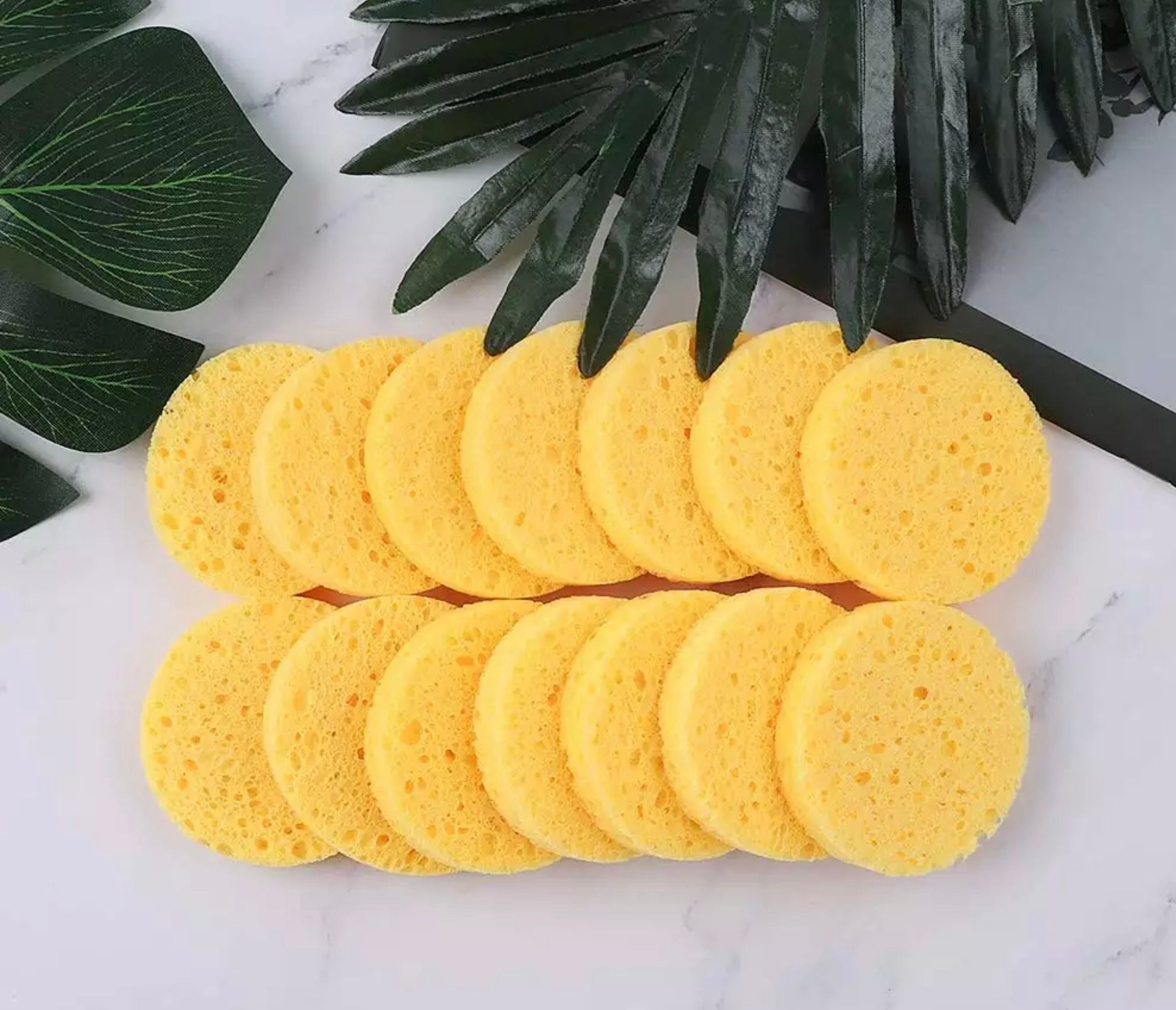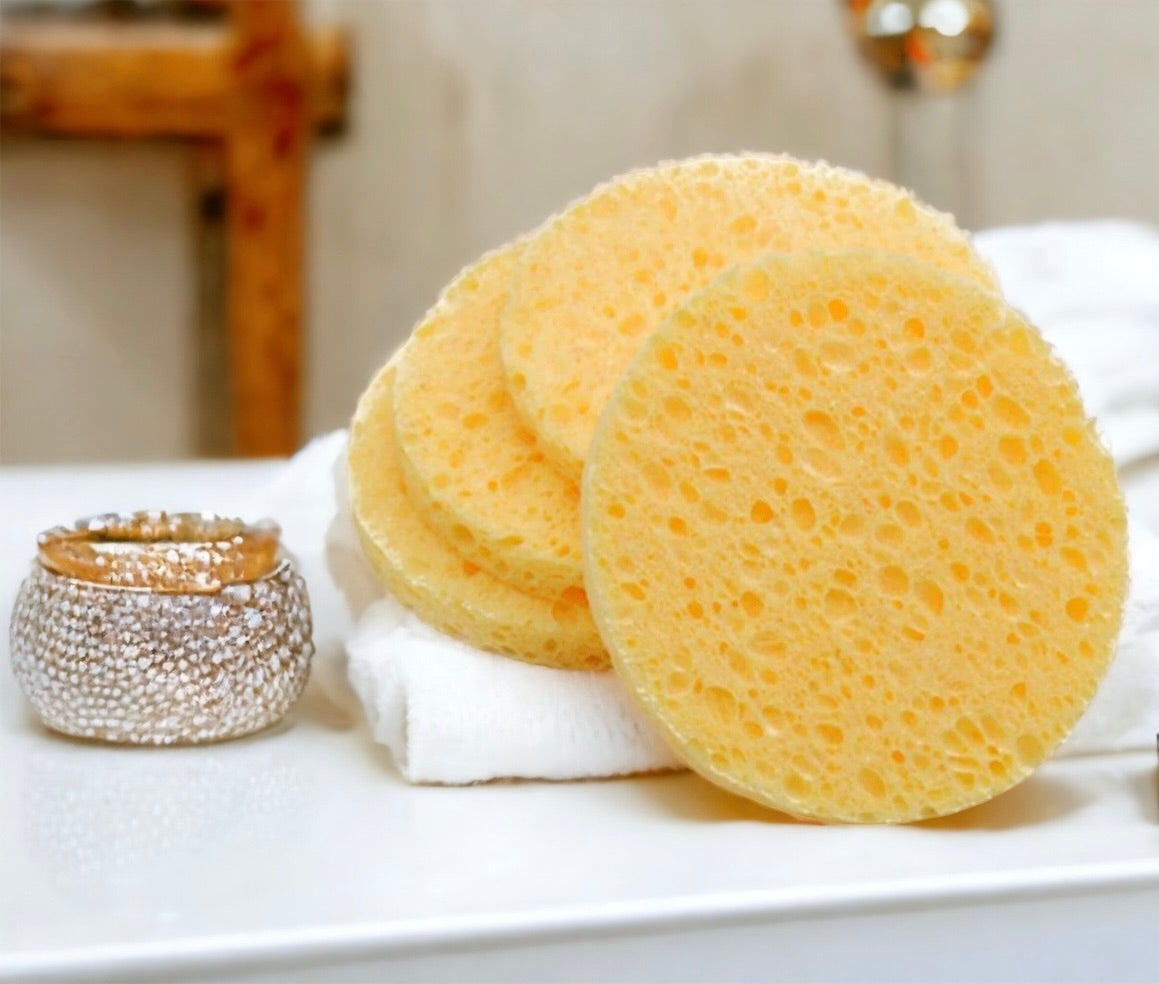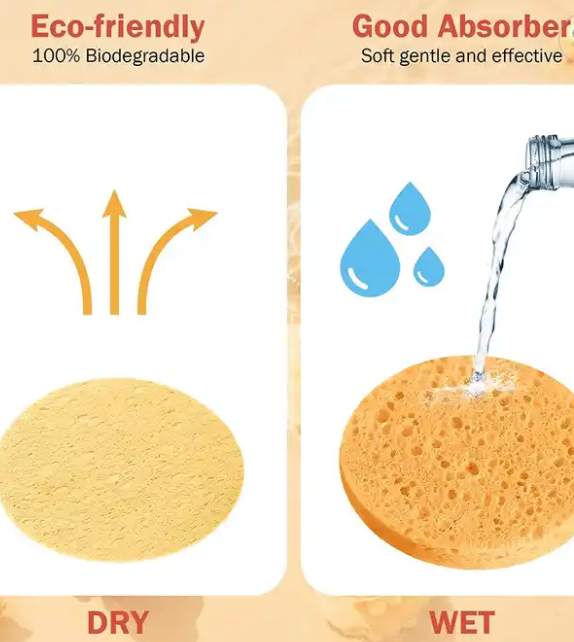 (3 Pack of Facial Sponges) are designed to help cleanse, exfoliate and remove the bacteria buildup from face and or body, making it ideal for daily facial exfoliating. The soft, flexible texture of the sponge allows for gentle yet thorough cleansing. Enjoy a clean and healthy complexion with this easy-to-clean and reusable product. Can be washed.
ALL NATURAL: Made using 100% natural cellulose, these facial sponges compressed into convenient pads are guaranteed to become an asset to any daily routine. Mild on even sensitive skin and free of harsh chemicals, each face sponge in this pack deep cleans with gentle exfoliation.

REUSABLE & BIODEGRADABLE: Unlike many other facial cleansing sponges or make-up remover wipes out there, these cellulose sponges are fully reusable and biodegradable. When rinsed after use, each sponge can last up to two weeks – then when you're ready to begin using another, you won't be harming the environment by throwing your round sponge away!

EASY TO USE: Expandable to full size just using water, and move into circular motion in your Turmeric Blemish Ba. These face cleaning sponges can be used alongside your makeup remover. Simply apply product to your facial sponge and gently massage over your face to remove makeup, gentle exfoliate and deeply cleanse pores.