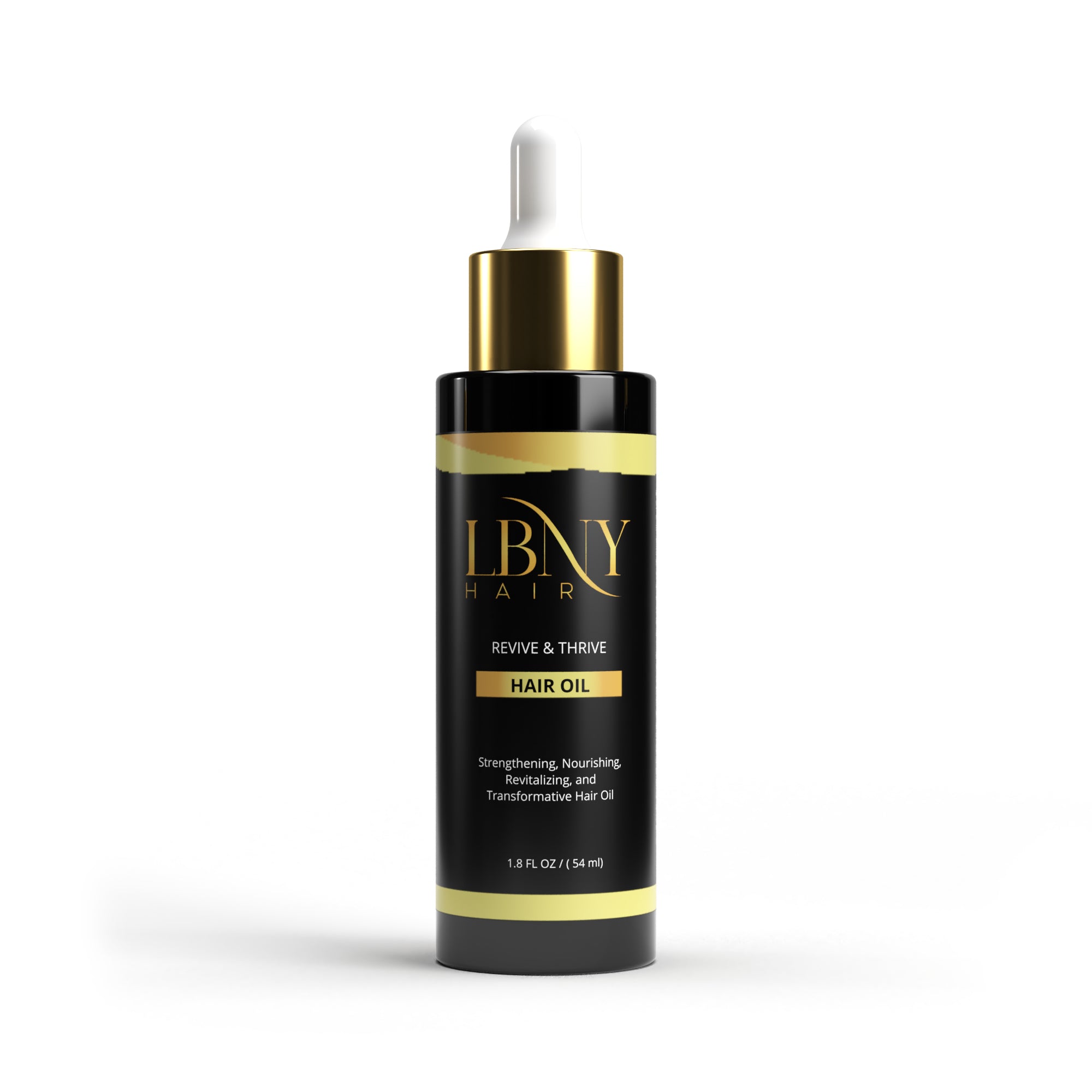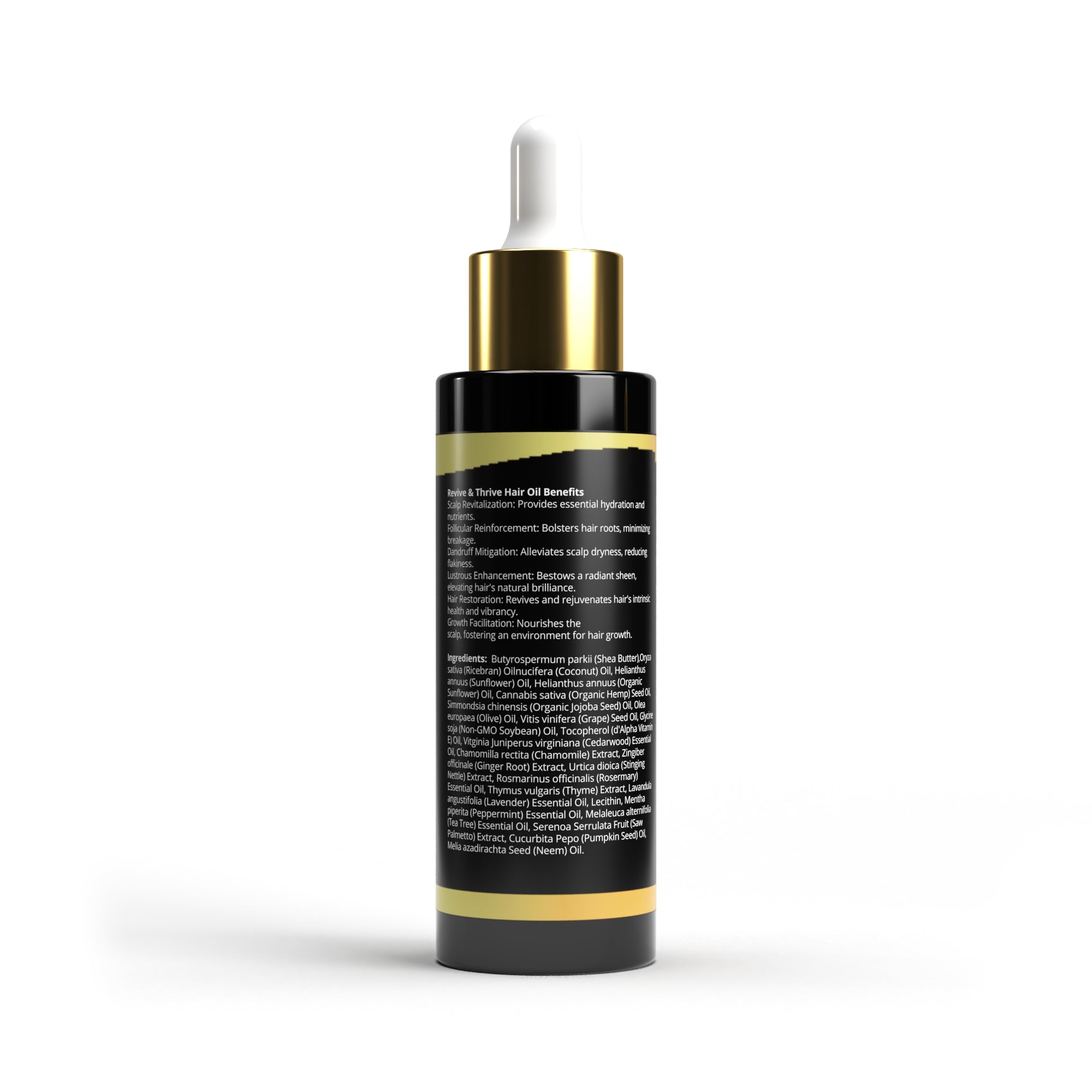 Description Get noticeable results in just 30 days* with our Revive & Thrive Hair Oil. This magical serum is all about bringing life back to your scalp and hair. Our Scalp and Hair Oil is like a powerhouse of nutrients, and it's here to tackle all your hair concerns head-on. Whether it's giving those hair follicles a boost, by Strengthening, Nourishing, Revitalizing, and Transforming those pesky split ends, or saying goodbye to that dry scalp, this oil is your go-to solution. Revive & Thrive is specially crafted with 17 essential oils and extracts and with clean, vegan ingredients. You can use it every day to give your hair that extra love it deserves.
Benefits: Revive & Thrive Hair Oil offers a multitude of benefits for your hair and scalp. This nourishing elixir promotes hair growth, reduces hair loss, and deeply hydrates to prevent dryness and breakage. It prevents split ends, and maintains scalp health. With natural ingredients and a delightful scent, it's a versatile solution suitable for various hairstyles. Experience visible improvements in hair texture and thickness, all while enjoying a clean and invigorating hair care routine.

Cedarwood Essential Oil: Increases circulation to stimulates the hair follicles. Reduces thinning and encourages growth. 
Rosemary Extract & Essential Oil: High in nutrients that stimulate blood to the scalp which promotes growing hair. It also is anti-inflammatory to feed hair follicles and sooth the scalp. 
Neem Oil:  Neem oil is high in anti-oxidants that protect the scalp from free radicals. It is very regenerative to hair and the scalp that has been damaged. 

Peppermint Essential Oil: Provides Cooling & Refreshing scalp stimulation - encouraging growth by increasing circulation. 
Suggested Use:

Gently place the dropper directly onto your scalp or any areas with hair concerns. 




Use your fingertips to gently massage Revive & Thrive Hair Oil into scalp and hair thoroughly. Ensure the oil is well-absorbed.




For the best results, make it a part of your morning routine.




Apply this treatment 3-5 times per week consistently as needed.




Typically, expect to see noticeable results between 4-6 weeks, although individual experiences may vary.