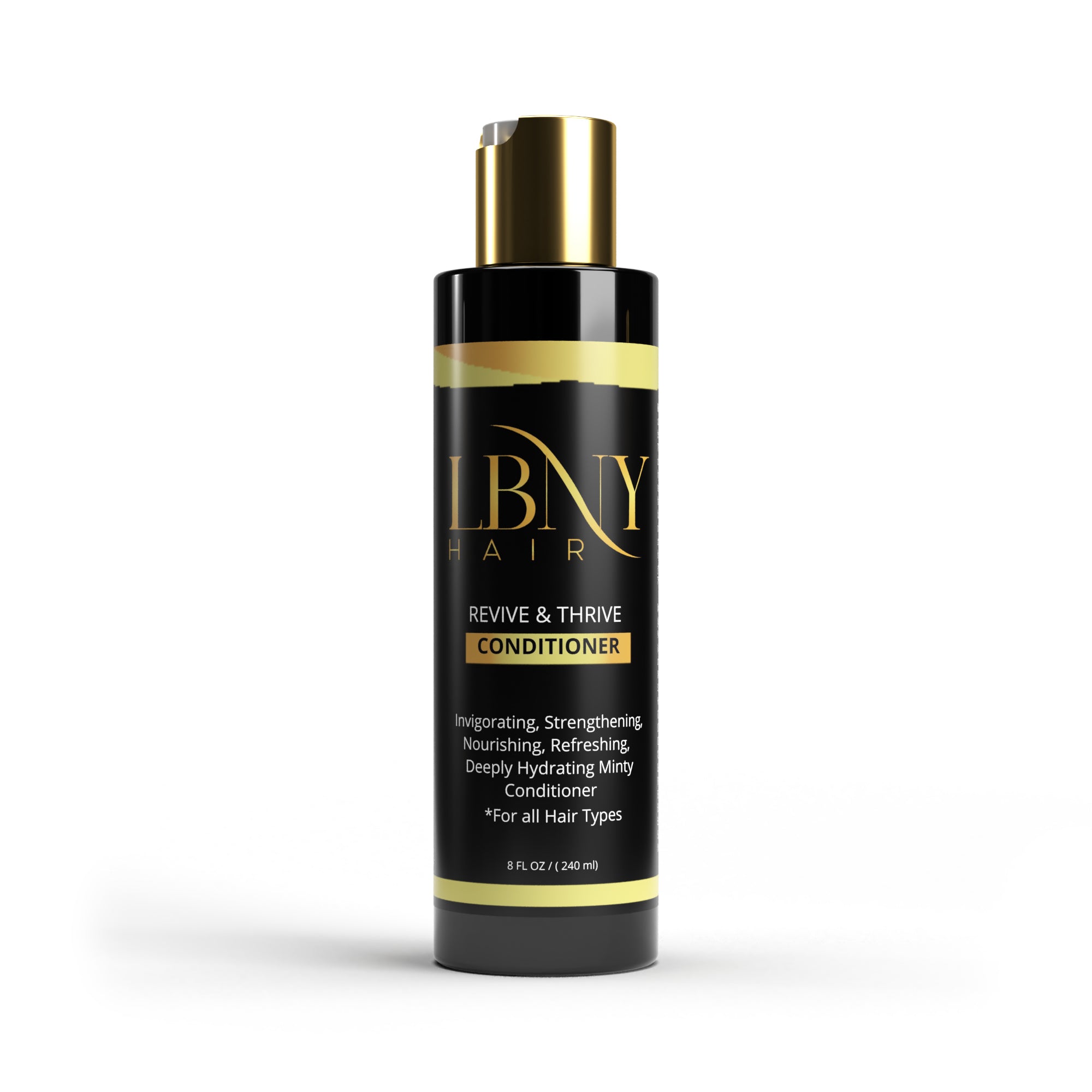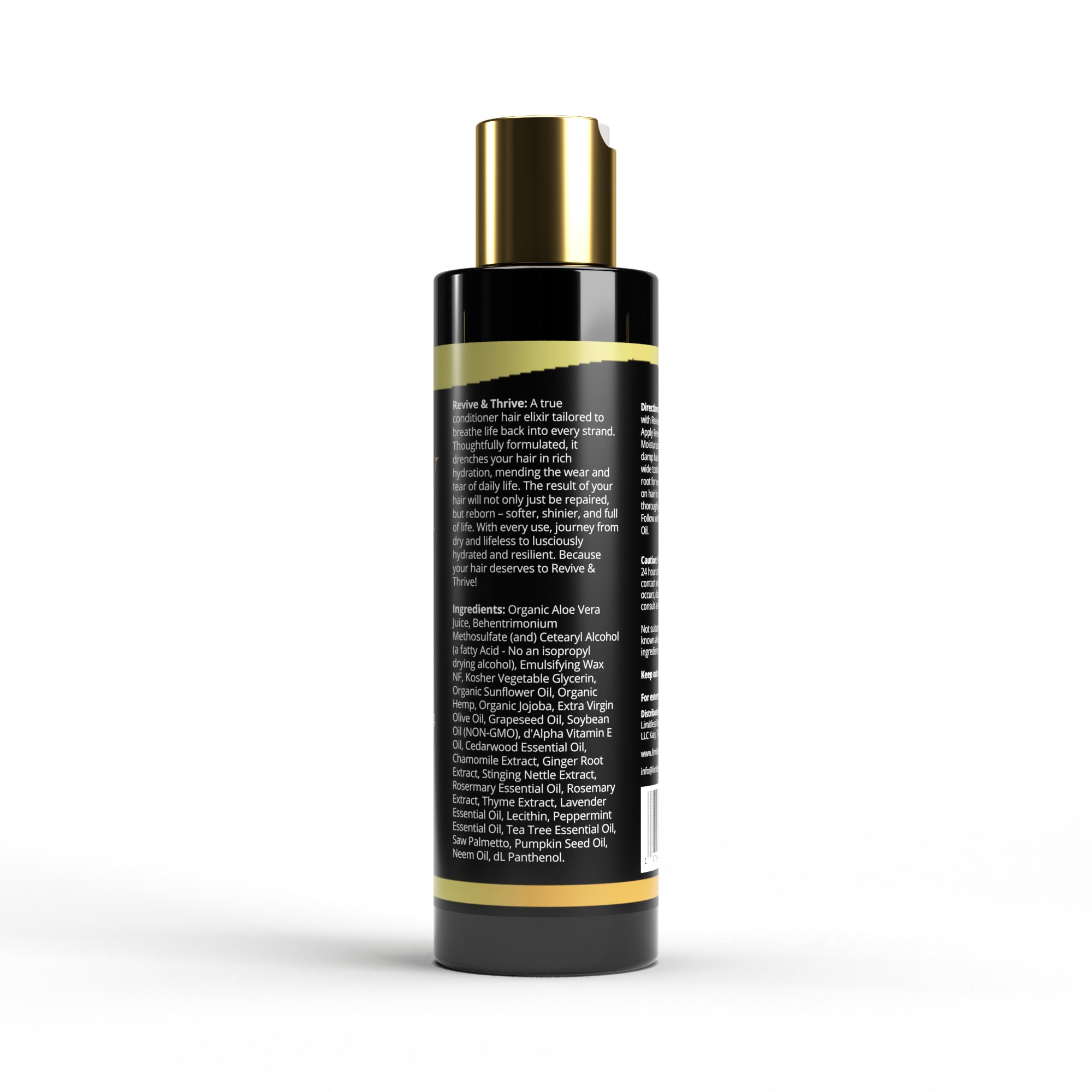 Revive & Thrive Conditioner
Description Transform your hair with the Revive & Thrive Conditioner. Our formula features Organic Hemp, Jojoba, Neem Oil, Cedarwood Essential Oil, Grape-seed Oil, and d'Alpha Vitamin E Oil for a luxurious experience. Plus, the addition of essential oils and extracts infuse each strand with nourishing benefits. Get ready for fabulous thickness, growth, hydration, and incredible shine!
Benefits Revive & Thrive Minty Cooling Conditioner takes hair care to the next level with a refreshing twist. It not only provides the usual benefits of conditioning but also delivers a cool, invigorating sensation to your scalp and strands. With a blend of organic ingredients and a minty zing, it nurtures thickness, hydration, and shine while waking up your senses. Elevate your hair care routine with a tingling freshness that leaves your hair feeling revitalized and utterly fabulous. 
Peppermint Essential Oil: Provides Cooling & Refreshing scalp stimulation - encouraging growth by increasing circulation. 
Lemongrass Essential Oil: Naturally is anti-microbial and has high antiseptic properties that fight scalp inflammation. Strengthens the hair follicles and fights hair loss. 
Thyme: Promotes growth, helps keep the scalp healthy and fights dandruff
Chamomile: Promotes hair health and fights a dry, itchy scalp  
Suggested Use: Work a quarter-sized amount of conditioner between palms, apply to wet hair, from mid-shaft to ends; leave in for 1-5 minutes before rinsing thoroughly. For best results, prep hair with your favorite Revive & Thrive Shampoo.