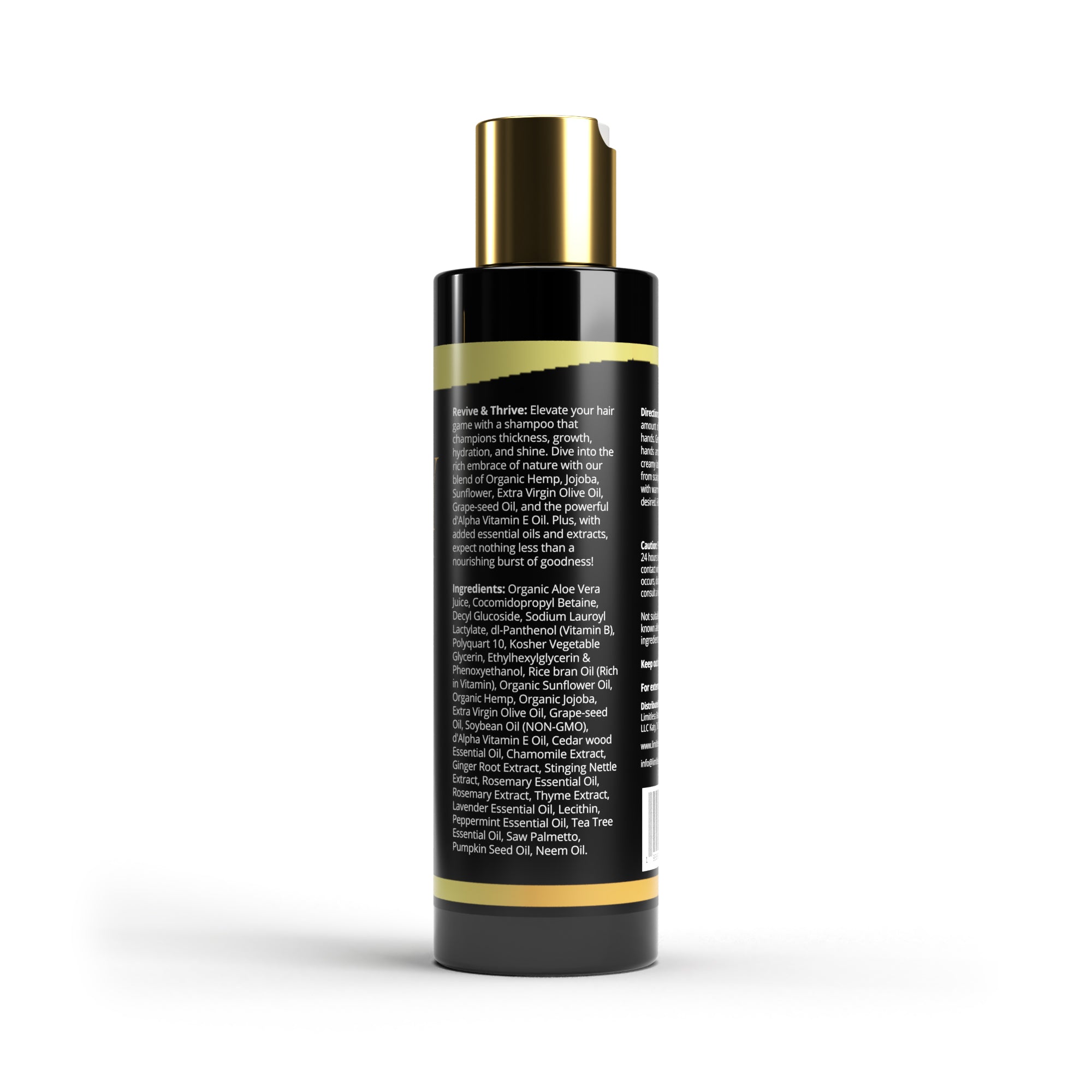 Description Elevate your hair game with  Revive & Thrive Shampoo. It champions thickness, growth, hydration, and shine. Dive into the rich embrace of nature with our blend of Organic Hemp, Jojoba, Sunflower, Extra Virgin Olive Oil, Grape-seed Oil, and the powerful d'Alpha Vitamin E Oil. Plus, with added essential oils and extracts, expect nothing less than a nourishing burst of goodness!
Benefits Revive & Thrive Shampoo is your secret weapon for hair that exudes vitality. With a blend of organic oils and invigorating extracts, it nurtures thickness, growth, hydration, and a radiant shine. This shampoo isn't just about cleansing; it's a journey into natural hair care, resulting in healthier, more manageable, and simply gorgeous locks. Make the switch to Revive & Thrive, and let your hair shine like never before.
Ginger Root: Strengthens the roots of hair and improves circulation.
Pumpkin Seed Oil: Very pro-hair contributor. DHT fighter that fights high DHT levels on scalp tissue that correlates with hair loss. 

Lavender Essential Oil: Naturally conditions, promotes growth, thickens, fights itching and dandruff.
Suggested Use: Take a moment to enjoy a spa in your shower. Apply a dime-sized amount to wet hands and rub together and emulsify into a creamy rich lather. Then, apply to wet hair and scalp. Emulsify into a rich lather and work it down to the ends. Rinse. For extra cleansing, repeat.